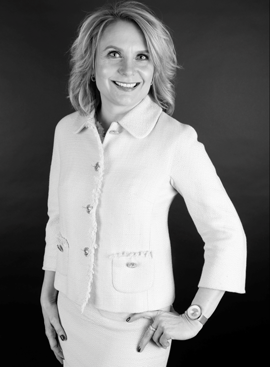 Yvette Taylor
Creative Director - Founder
---
Yvette Taylor is the inspirational founder and Creative Director of award-winning interior design practice, YVETTE TAYLOR LONDON . Though based in London, she has worked as widely as Geneva, Verbier, Mallorca, Marbella and Munich and has successfully completed over 80 luxury interior design projects.
Yvette's 22 years of professional experience, straddling both the creative and business side of interior design, ensures she can manage complex projects with the highest level of flair and technical acumen. She has built strong relationships with her clients, as well as with producers in Italy and England to create exquisite interiors that utilise the finest products and materials.
After completing a Bachelor of Fine Arts in Interior Design at UCLA, Los Angeles, and an MBA in New York, Yvette spent six years working for Swedish company SKANSKA on large commercial projects. Launching her own interior design practice in Mallorca, Yvette then focussed solely on designing and furnishing luxury residential properties. After her international client base grew, the Yvette Taylor London studio relocated to London in 2011.
---
Interview with Yvette Taylor for Design et al
---
Read full bio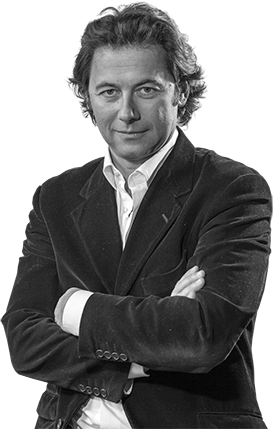 Federico Spagnulo
Senior partner - lead architect
---
Federico Spagnulo founded prominent Milan-based architecture and design firm Rebosio+Spagnulo with partner Igor Rebosio in 2005. Federico is the business mind behind the firm, bringing his architectural knowledge and experience to execute luxury mansion and hotel projects in Italy and internationally. Notable examples include delivering all interior design for the
Baglioni Hotels group, including Luna Hotel Baglioni in Venice; Regina Baglioni Hotel in Rome; Carlton Baglioni Hotel in Milan; Baglioni Resort in Marrakech and Baglioni Hotel in Mumbai.
Federico studied in Milan, before working in architectural practices in Italy and Europe. His wealth of practical and management experience ensures he executes concepts for world-leading hospitality brands with high-level expertise. Federico brings his strategic skills to award-winning interior design practice Taylor Interiors to complement the vision of Creative Director Yvette Taylor. Together, the team is delivering exceptional hotel and residential projects worldwide.
---
Read full bio
Our team

Alessandra Carbone
PARTNER - Marketing, PR
Andrea Spagnulo
PARTNER - Senior architect
Serena Dolci
Interior Designer
Riccardo Lovatini
Interior Designer
Valentina Torresan
Interior Designer
Licia Gaia Sortino
Architect
Federica Musiani
Architect
Elisa Graziani
Interior Designer
Victoria Osoianu
Senior interior designer
Wilona Wilson
Interior designer
Antonia Nicholson
FF&E manager
Sarah Ahmed-Yahia
Interior designer
Adriana Salinas
3D Designer
Edoardo Gherardini
3D Designer
Antonio Ciampa'
3D Designer
Facundo Samman
Graphic Designer
Mark Smith Project manager,
installation
Cati Mascaro
Accountant ES
Mark Butsby
Accountant UK
Testimonials

---
"We would like to thank Yvette Taylor and her fantastic team for the high standard of work produced during the building and furnishing of our beautiful holiday home in Mallorca. The journey has been incredible and we achieved our dream home."
---

---
"We were really impressed with the remarkable attention to detail, energy and efficiency that you applied to the design and realisation of this most spectacular of interiors."
---

---
"The standard of technical accuracy shown by Taylor Interiors was truly impressive, especially on a complex project like this, delivered at the highest level of luxury and during such a limited time."
---

---
"It was a great pleasure to work with the Taylor Interiors team. The AutoCAD plans you created were invaluable to its successful completion."
---

---
"We would like to thank Taylor Interiors for their high standard of work. We are so impressed with the quality of all the products in our beautiful holiday home."
---

---
"Throughout the entire project Taylor Interiors kept a hands-on approach. Your AutoCAD plans for the bathrooms and kitchens were illustrative and indispensible."
---

---
"We so enjoyed working with you and will definitely recommend your services to others. Thanks again for helping us to achieve our dream home."
---

---
"Working with you was a pleasure from start to finish, from our first meeting to the special moment when we received the keys."
---

---
"Thank you for transforming our property into a wonderful family home, it's everything we wished for and more. We couldn't believe you refurbished the whole house in 10 weeks. "
---